Caribbean
Crystal Mountains
---
Roasting
Moka/Espresso
A round and balanced cup of espresso, with notes of tobacco and spices and a long aftertaste of chocolate. Also excellent prepared with the Moka pot.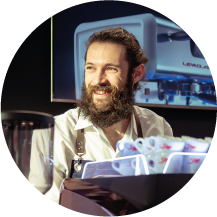 Who roasts our coffees?
Rob The Roaster, the Italian-Dutch trainer of Espresso Academy and SCA authorized, roasts your coffee. A great explorer of coffee, its processing methods, roasting profiles and the whole world who lives behind a cup of coffee.
Would you like
to contact Rob The Roaster
for more information on coffees and roasting profiles? Write to him at
[email protected]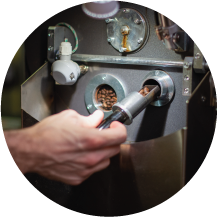 When do we roast?
Rob roasts your coffee on Tuesdays and Fridays, following the orders arrived. If roasted for espresso, the coffees are then subjected to degassing for 2-4 days, depending on the season and the variety of coffee.
Origin: Escambray
Finca: Crystal Mountains
Growth altitude: 600-800 mt a.s.l.
Variety: Typica
Processing method: washed
Certifications: Specialty Coffee
Cupping score: 83 points SCA
Everything you want to know
---
This coffee is grown on a Caribbean island, where the hills and plateaus of Escambray are located (also called the Crystal Mountains) thanks to the rich in quartz crystals soil.
The plantations located on the higher plateaus have been renovated in recent years in order to improve the quality of the coffee. Cultivation takes place entirely in the shade of indigenous tall trees such as Ingas, Eryhnias and Leucaenas and benefits from mild temperatures and frequent rains. After manual harvesting with selective picking, this coffee is processed with the washed method.
This coffee obtained 83 points according to the SCA tasting protocol.