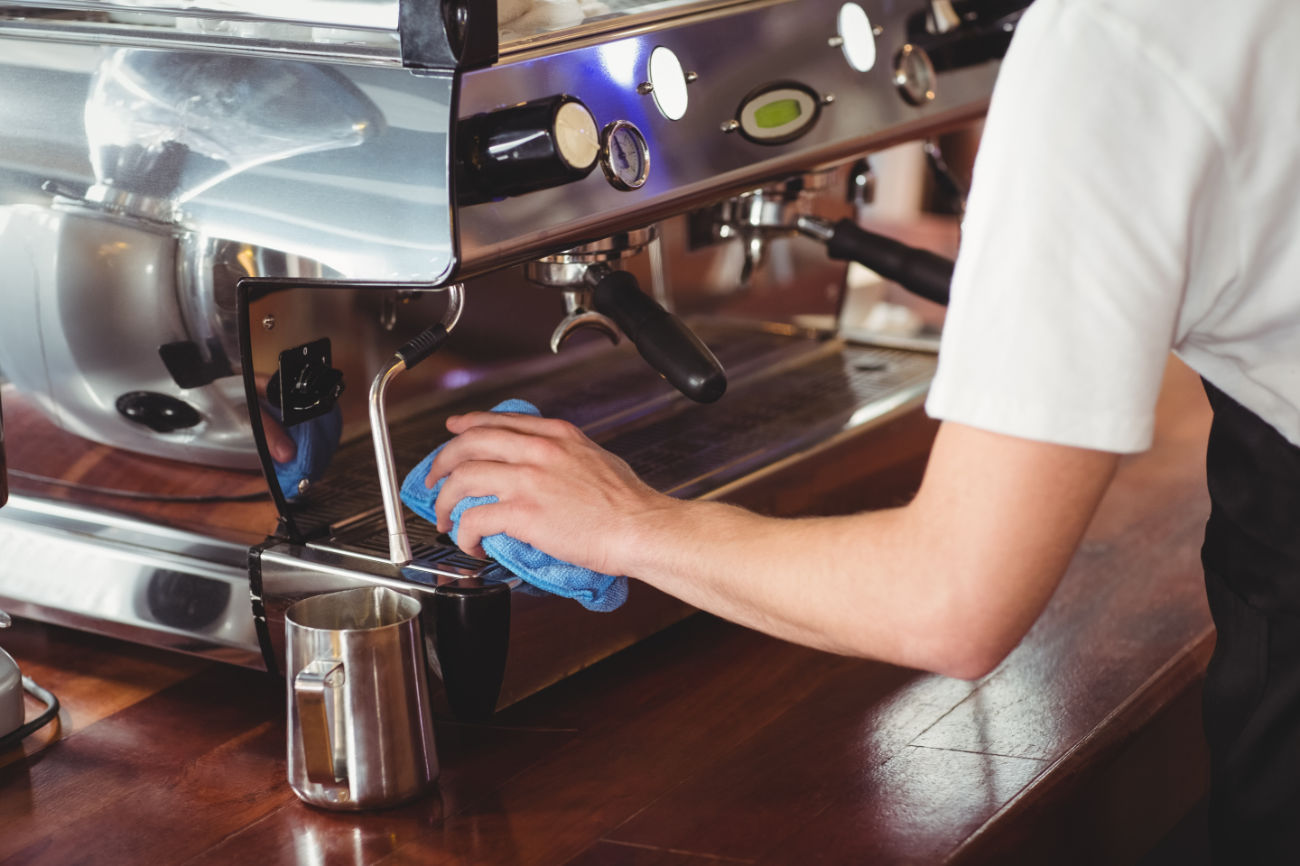 Maintenance & cleaning
---
A perfect coffee needs a clean machine. Cleaning the coffee machine should never be underestimated, not only for hygiene but also to preserve the aroma and flavor of coffee. In fact, a complete cleaning cycle only takes a few minutes.
For a perfect cleaning
---
When we talk about cleaning the coffee machine we are first of all referring to the beverage dispensing groups and the steam wand, used for frothing the milk. In fact, it's important not to let it clog otherwise it wouldn't be able to heat the milk anymore. A regular cleaning should be carried out daily, preferably at the end of the working day and with appropriate detergents, without damaging the surfaces, which quickly and effectively eliminate the residues of coffee and grease particles that clog the internal shower and all water passages.