Mexico
Finca Alianza
---
Roasting
Moka/Espresso
Aromatic notes
DARK CHOCOLATE
HAZELNUT
MAPLE SYRUP
A super-selected Robusta coffee, grown on high ground in the Soconusco region of Chiapas. Buy at a special price!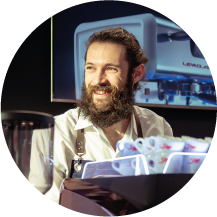 Who roasts our coffees?
Rob The Roaster, the Italian-Dutch trainer of Espresso Academy and SCA authorized, roasts your coffee. A great explorer of coffee, its processing methods, roasting profiles and the whole world who lives behind a cup of coffee.
Would you like
to contact Rob The Roaster
for more information on coffees and roasting profiles? Write to him at
[email protected]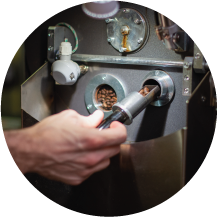 When do we roast?
Rob roasts your coffee on Tuesdays and Fridays, following the orders arrived. If roasted for espresso, the coffees are then subjected to degassing for 2-4 days, depending on the season and the variety of coffee.
Origin: Soconusco, Chiapas
Finca: Alianza
Growth altitude: 800/1000 mt
Variety: Romex
Processing method: Washed
Everything you want to know
---
The production of Robusta coffee in Mexico is very important and represents about 14% of the country's total production.
This coffee is grown by Don Antonio Luttmann in Finca Alianza, located in the Soconusco area in the Chiapas region, more precisely Cacahoatan. As the third generation of coffee producers, the Luttmann family has technologized and improved the production process, achieving excellent results.
Ripe Robusta cherries are harvested by hand, carefully selected, de-pulped, and placed on the patios to dry directly under the warm Tapachula suns.
In the cup, this has an excellent creamy body, with intense aromas of dark chocolate, hazelnut, and a pleasant aftertaste reminiscent of maple syrup.