"Digestive" herbal tea
Remedium N.3
---
The Remedium N.3 Digestive herbal tea is to be appreciated after every meal, as it promotes digestion and the correct intestinal cycle.
Everything you want to know
---
Remedium N.3 is a herbal tea with a fresh and light taste to be appreciated after every meal, it promotes digestion and reconciles a correct intestinal cycle.
The Digestive herbal tea combines 8 classic plants that marry and balance each other, acting synergistically. The fresh and intense taste of lemon, mint and ginger stands out, enhanced by licorice and rosemary. Sage, lemon balm and fennel close the circle of flavors with a sweet and delicate aftertaste that ensures a beneficial and protective effect for the liver.
Method of consumption: each sachet is designed for use in water up to 600ml. It is recommended to infuse 2 g x 1-2 cups, depending on the preferred intensity of taste.
Content: jar 90 gr
Who is Wilden?
Wilden is an act of love towards nature. A return to the "wild" through a range of herbal products, capable of instilling well-being and sustainability. For this Wilden promotes plant education, which passes through soil fertility and the choice of exceptional raw materials, rediscovering ancient remedies and adapting them to modern needs. Each plant deserves to be known and appreciated at 360 °.
Wilden is 100% biodegradable, with a compostable filter. Each herb used is certified organic.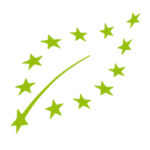 We inform you that the Remedium Herbal Tea "Digestive," which is currently subject to a 50% discount promotion, expires in 10/2023. Please consume it by that date