Colombia
El Indio
---
Roasting
Moka/Espresso and filter
Aromatic notes
BLACKBERRIES
CHOCOLATE
RAISINS
From the heights of the Colombian region of Tolima comes a lot of caturra coffee processed using the natural method, resulting in a sweet and bold aromatic profile.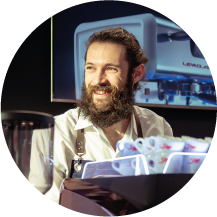 Who roasts our coffees?
Rob The Roaster, the Italian-Dutch trainer of Espresso Academy and SCA authorized, roasts your coffee. A great explorer of coffee, its processing methods, roasting profiles and the whole world who lives behind a cup of coffee.
Would you like
to contact Rob The Roaster
for more information on coffees and roasting profiles? Write to him at
[email protected]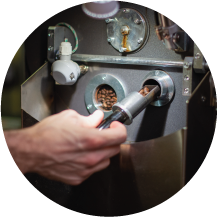 When do we roast?
Rob roasts your coffee on Tuesdays and Fridays, following the orders arrived. If roasted for espresso, the coffees are then subjected to degassing for 2-4 days, depending on the season and the variety of coffee.
Origin: Planadas, Tolima
Finca: 750 smallholders
Growth altitude: 1500/2150mt a.s.l.
Variety: Caturra
Processing method: Natural
Certifications: Specialty Coffee
Cupping score: 87
Everything you want to know
---
A naturally processed Colombian coffee, like El Indio, truly represents a rarity in the renowned Tolima region, known for its production of washed coffee. However, this particular exception demonstrates how innovation and experimentation can lead to excellent results.
The Tolima region is renowned for its large quantity of cultivated coffee, accounting for 12% of Colombia's annual production. Moreover, Tolima Coffee is well-known for its consistently high quality, which is why it often takes center stage in events like Cup of Excellence and all competitions organized by the Colombian Coffee Federation.
The production of this coffee is entrusted to members of the ASOPEP association (Association of Ecological Producers of Planadas), a community of 175 coffee farmers' families. With great care and attention, the farmers manually select only mature cherries, which are then dried on raised beds until they reach 11% moisture content. This lengthy process requires precision and dedication, but the results are extraordinary, as evidenced by the uniqueness of this coffee, which stands out for its freshness and irresistible pleasantness.
In the cup, it presents a creamy body with aromatic notes of blackberry, strawberry, dark chocolate, and raisins. The acidity is complex and well-balanced with a good sweetness.
According to the SCA cupping protocol, this coffee received a score of 87 points.