Mexico
Altura HG EP Turquesa
---
Roasting
Moka/Espresso
Mexico is one of the largest coffee producing countries in the world. The best production region is Chiapas and specifically the Veracruz area, from which usually coffees with a sweet and deep taste, consistent body and an intense and chocolaty aroma, come from.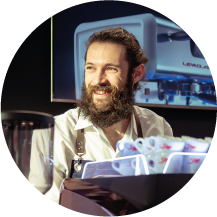 Who roasts our coffees?
Rob The Roaster, the Italian-Dutch trainer of Espresso Academy and SCA authorized, roasts your coffee. A great explorer of coffee, its processing methods, roasting profiles and the whole world who lives behind a cup of coffee.
Would you like
to contact Rob The Roaster
for more information on coffees and roasting profiles? Write to him at
[email protected]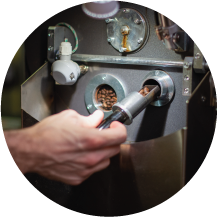 When do we roast?
Rob roasts your coffee on Tuesdays and Fridays, following the orders arrived. If roasted for espresso, the coffees are then subjected to degassing for 2-4 days, depending on the season and the variety of coffee.
Origin: Huatusco, Veracruz
Finca: Finca Monte Azul
Growth altitude: 1200-1400 mt a.s.l.
Variety: Typica, Caturra
Processing method: Washed
Everything you want to know
---
The coffees that grow on the mountain ranges of the region are called "Altura" coffees, since they grow at high altitudes.
For this evaluation, the coffee was extracted into espresso at 93 °C with an extraction of 25 ml in 26 seconds. The degassing of the coffee took 48 hours. The crema has a hazelnut color with beautiful stripes and the body is richer than what a Central American washed coffee might usually be. The aromas are of vanilla and tobacco, with delicate notes of cocoa. The body is light but pleasant. A sweet cup with an acidic note.